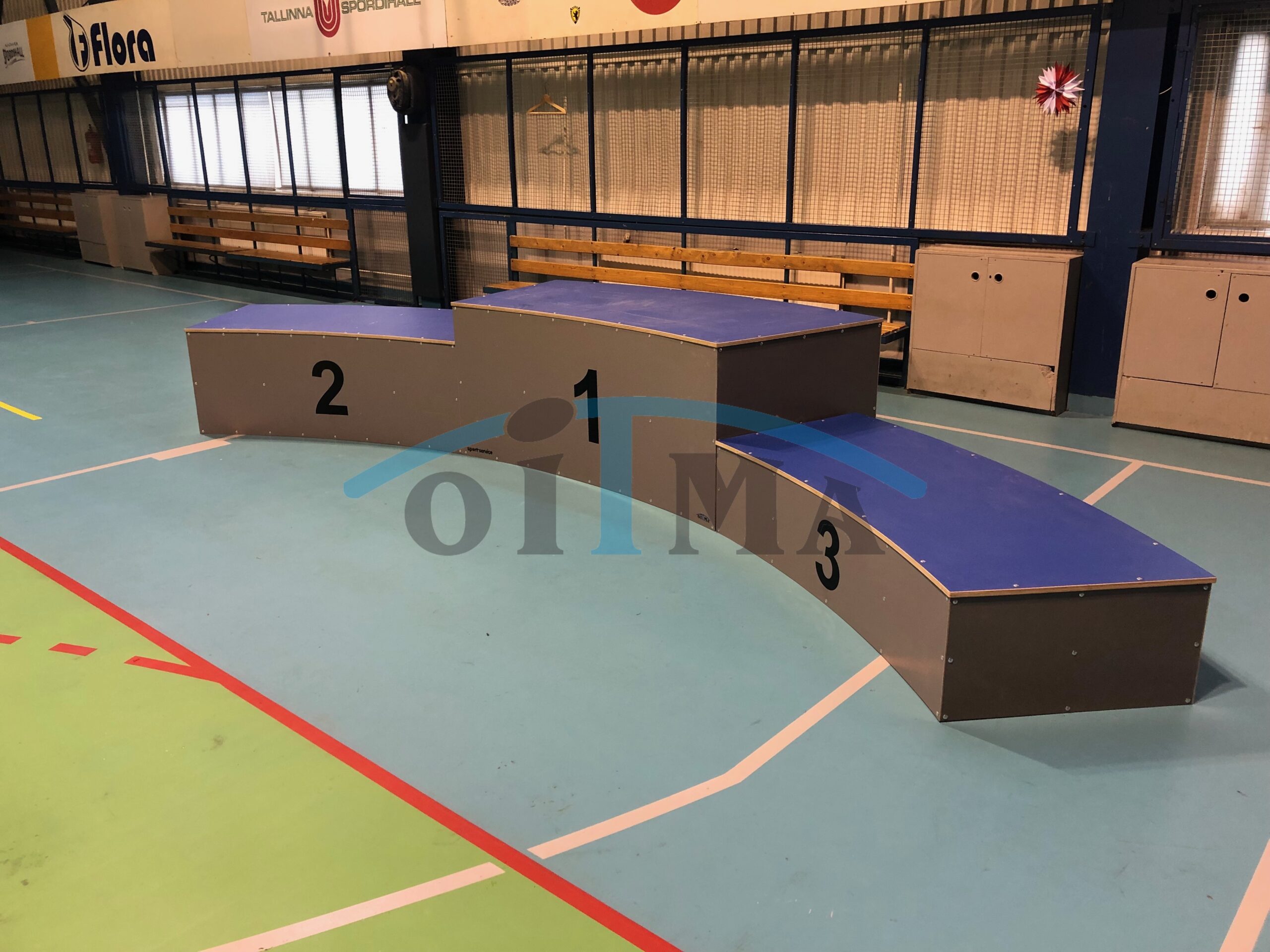 Podium for a team
The podium is arched, 3 levels, double-sided.
Maximum dimensions:
I place 2,1×0,95m, H: 0,8m
II place 2,0×0,85, H: 0,6m
III place 1,9×0,75, H: 0,4m
Powder-colored steel frame.
Podium is covered with weather proof non slip plywood.
Podium can be used all year around.
Transport trolly included in the set.
Color, material and size can be changed according to project.
More info: info@oitma.ee

Print datasheet